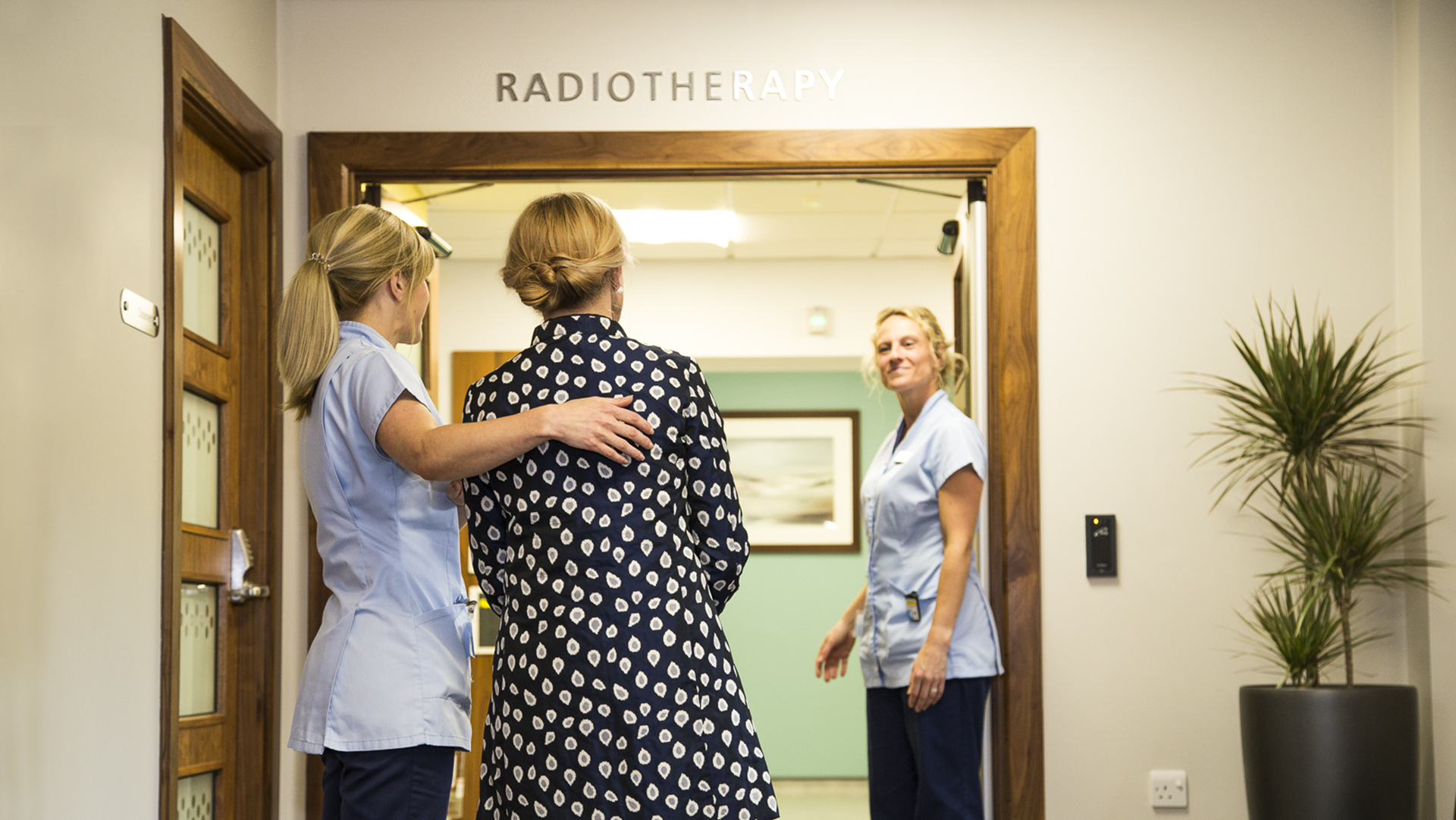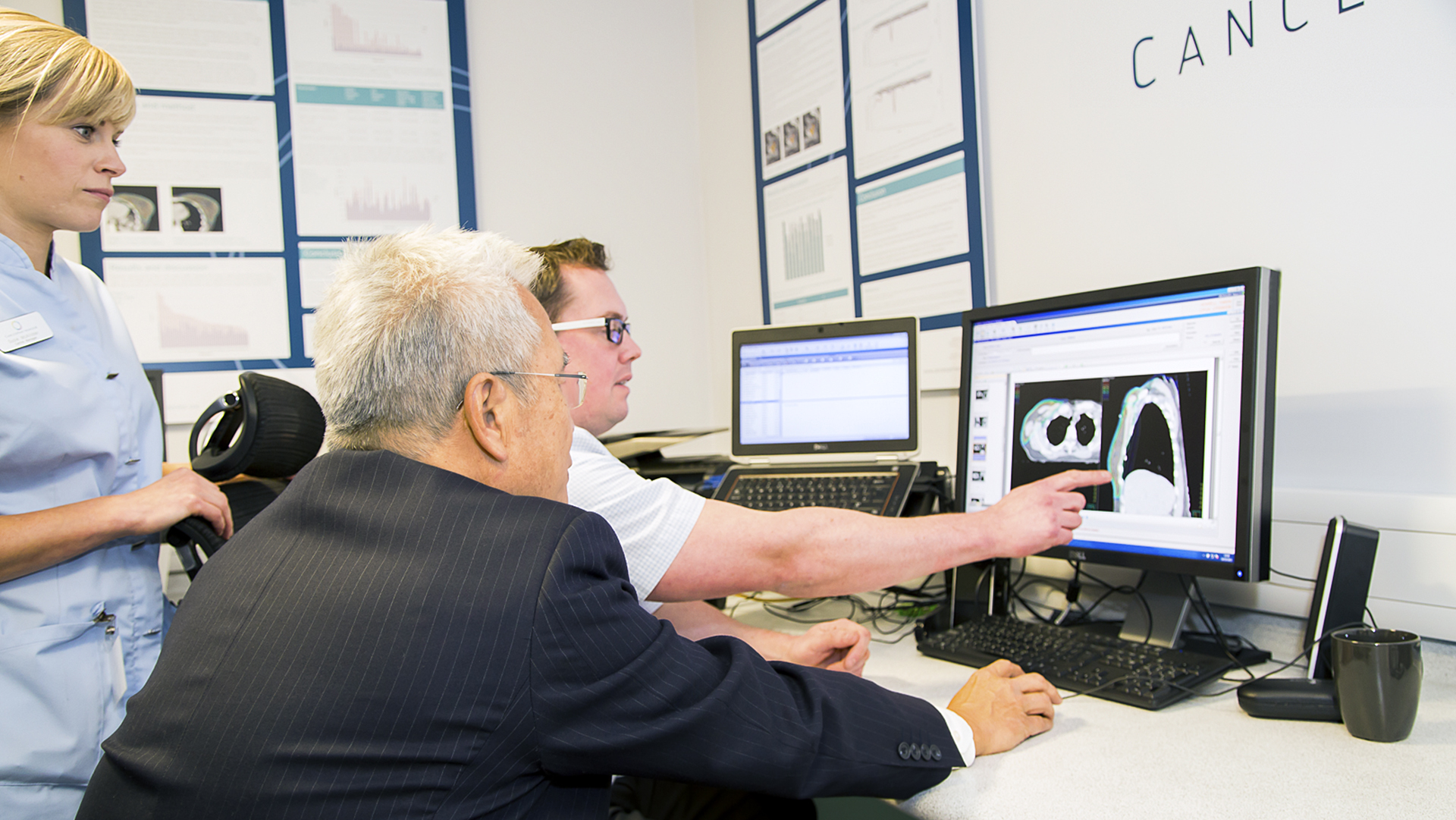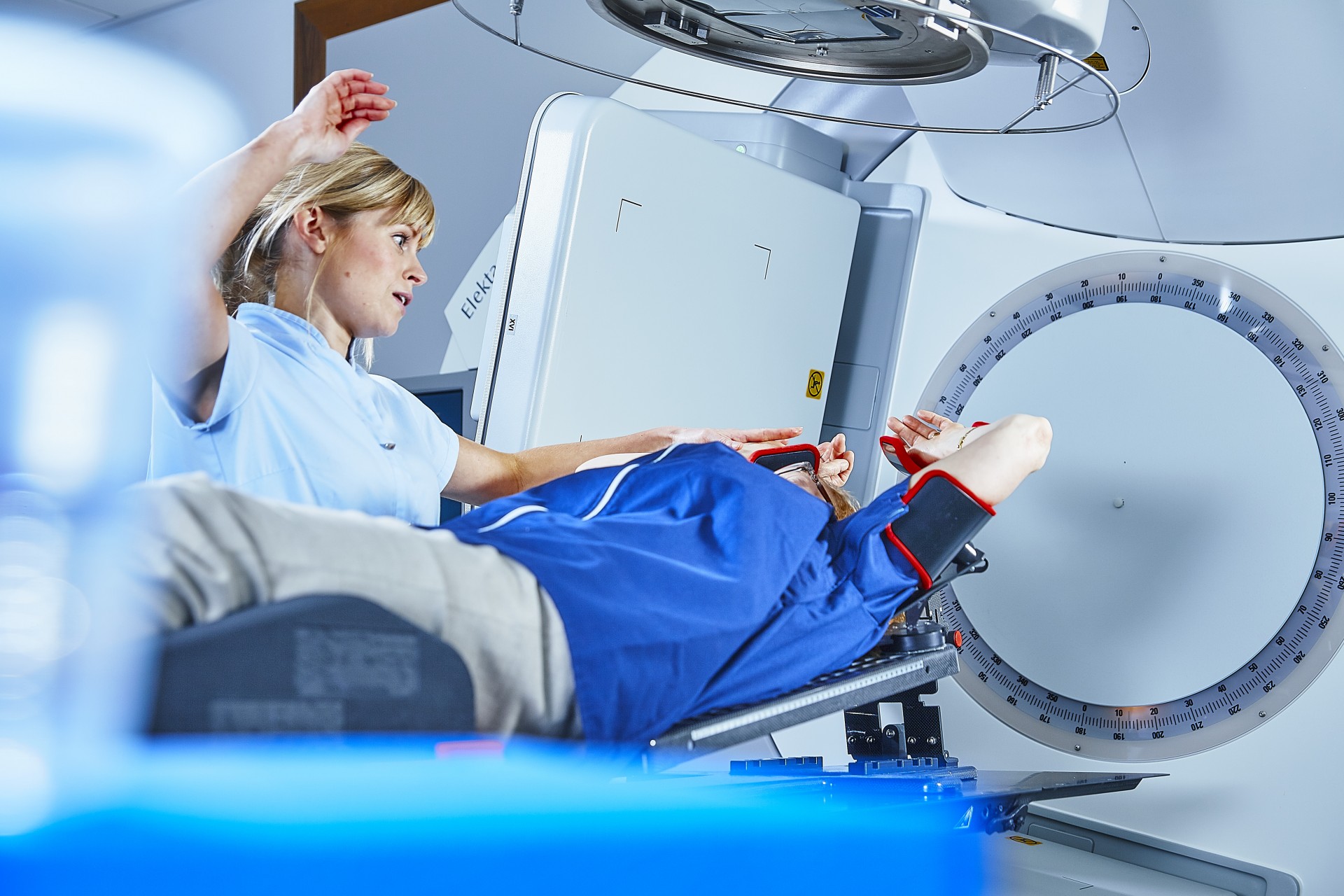 Radiotherapy Treatment available at the Park Cancer Centre
Patients are invited for an appointment prior to commencing their treatment, to meet the team, talk about what will happen and have a look around. We want to put patients at ease and ensure they are fully informed throughout the whole process.
Radiotherapy is a localised x-ray treatment that can be used to effectively treat many types of cancer. Treatment periods differ depending on the prescription – usually between two and six weeks. Treatment is given daily and usually takes around 15 minutes.
Working with Professor Chan and using the latest advancements in technology, we can target our Radiotherapy treatment with a very high degree of accuracy, avoiding or minimising damage to healthy tissues and organs, causing fewer expected side effects than when conventional Radiotherapy is used.
To deliver Radiotherapy we use: Deep Inspiration Breath Hold (DIBH) – this is an effective method of limiting radiation exposure to the heart and lungs and is particularly useful for treating patients with left sided breast cancer and some thoracic and abdominal cancers.
Daily image guided radiotherapy (IGRT) – involves daily 3D visualisation of the affected site: images are relayed to a screen from a CT or MRI scanner to verify the treatment position every day; enabling accuracy of treatment.
Intensity modulated radiotherapy (IMRT) – to shape the radiation beam to deliver a dose that is sculpted to the size and shape of the tumour in three dimensions, allowing a high dose of treatment to be delivered to the tumour whilst minimising dose and side effects to healthy tissue.
Volumetric modulated arc therapy (VMAT) – to deliver treatment from a three dimensional plan in a shorter time.
Brachytherapy
The radiation source is placed in close proximity to, or within the affected area, so that the overall dose and exposure is maximised whilst minimising unnecessary exposure to unaffected sites. This treatment is standard for certain cervical cancers.
SD-IORT Single Dose Intraoperative Radiotherapy – suitable for selected early breast cancers; Surgery and Radiotherapy are performed at the same time in the operating theatre in order that the treatment can be completed in one day.